A mortgage adviser has won £23,000 from her former employer after an employment tribunal found she was dismissed "because she was 'moaning'".
Helen McMahon worked for Heron Financial Limited, an appointed representative of mortgage network Primis, between June 2017 and June 2019 as a new build and mortgage protection adviser. She told her director she was working more than 48 hours a week, that it was causing her stress to the point of making her ill, and that she somehow wanted to reduce her hours.
McMahon had also met her threshold and was entitled to additional commission which had not been paid.
Her role, which paid £27,000 a year, saw her cover the Chilterns, traveling to clients, viewing show homes on new developments, typically working one day from home.
Five days after she inquired about unpaid sick pay to the tune of £726.92, McMahon was fired. The brokerage firm claimed she was dismissed due to her performance not being "up to par" with the business, but the tribunal found there was "no communication as to any performance issues" at the time.
It also accused her of saying the firm "had done her a favour as she was not sure whether to go traveling with some friends and that she could now go".
But Judge Sarah King preferred the evidence of the claimant, dubbing the majority of the firm's evidence "not credible".
It was later found the directors had accused McMahon of "always moaning" in meetings and text messages. The court, therefore, concluded the firm's management "considered that the claimant was a 'moaner'".It dubbed the dismissal "unfair" as "no process was followed and there was no fair reason to dismiss the claimant".
The £23,000 paid out by the employer to McMahon covers compensation, unpaid sick pay, and owed commission.
Some £19,552.33 was for unfair dismissal, £2,736.38 was for unlawful deduction from wages, whilst £586.81 was for unpaid commission and sick pay, and £252.41 for wrongful dismissal.
The tribunal highlighted that Heron Financial Limited "did not have in-house HR function". It has since said it has "improved its policies and procedures".
Starfish People HR is dedicated to providing practical HR solutions to support SME's with compliance, developing people, and growing their business.
For companies that do not have an in-house HR function, we have an outsourced solution, especially for this purpose.
If you're looking for an outsourced solution that will protect your bottom line
Contact us by completing our secure contact form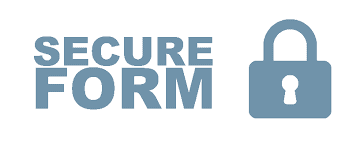 Alternatively, call us direct on 01243-607357 or email [email protected]