July marked the first step towards the end of the coronavirus job retention scheme (CJRS) as employers now have to contribute to the wages of furloughed staff.
With the scheme set to end on 30th September, waves of redundancies are forecast to take place over the coming months – meaning it is vital that businesses start planning ahead and thinking carefully about their future.
The scheme was introduced as part of a package of measures to safeguard jobs and alleviate the impact of Covid-19 on businesses across the country and, since then, 11.6 million jobs have been supported across the UK. However, since 1st July, employers had to start contributing 10% of an employee's wage under the scheme, which increased to 20% in August.
With many businesses faced with uncertain trading times and now partial financial responsibility for all employees, many employers will need to review their workforce and requirements to consider whether current levels of staffing are sustainable.
If an employer intends to make more than 20 people redundant, this triggers collective consultation requirements, including minimum consultation periods during which redundancy dismissals cannot take effect. The consultation period for employers who anticipate making 100 or more people redundant is 45 days and for those anticipating making between 20 and 99 redundancies, it is 30.
For employers who are concerned about the changes to the furlough scheme, they need to think carefully about whether they want to commence redundancy consultations now so that they are in a position to make redundancies before the government funding reduces – rather than waiting until that point to start consultation and being faced with employment costs during the consultation period.
As well as complying with the requirements of collective consultations, employers that are making any number of employees with more than two years' continuous service redundant will need to adhere to minimum requirements in terms of consultation and meetings – this could be challenging with many people still not back in the workplac.
What is non-compulsory redundancy?
This is where employers ask their employees if they would like to volunteer for redundancy. This may be an attractive option for some people and helps employers protect employees who are more dependent on their job. If, after this process, a business still needs to let some people go, they would then move onto compulsory redundancy.
What am I legally required to do when making redundancies?
The legal obligations on any employer contemplating redundancies depend on the number of staff that they envisage letting go of. If you anticipate that you will have to make 20 or more people redundant at the same location within a set period, you will have a legal obligation to consult with employee representatives (these could be trade union representatives or colleagues elected for this purpose).
Regardless of the numbers, you should also follow a fair process where you meet with employees that are at risk of redundancy and listen to any suggestions they have for avoiding redundancies.
If only a small number of employees are going to be made redundant, you should explain how you are going to score the employees and what criteria you will use. Employees that are selected for redundancy are entitled to be given their contractual notice or a payment in lieu.
How should I consult with my employees?
You should consult properly with those at risk of redundancy before reaching a final decision. This will usually mean holding meetings with employees to discuss the situation in more detail. At the end of the consultation period, you will need to confirm who you are making redundant and whether an alternative to redundancy for certain roles has been found.
Do I need to offer employees at risk of redundancy alternative jobs?
During the consultation period and at any time before the dismissal takes effect, you are obliged to consider employees at risk for any suitable alternative vacancies that become available in the business or in any associated companies. Any employee on maternity leave or shared parental leave has the right to be offered any suitable alternative employment first.
Otherwise, if you have more than one other potentially redundant employee interested in an alternative role, you can undertake a competitive interview process to decide who to offer the role to.
We have redundancy policies and documents that are specifically written to deal with the practical issue of consulting with both on-site and if required remote workforce who may have been working from home, as they may find it more challenging to attend a formal face-to-face meeting during this challenging time.
If you're looking for advice on this subject and want to know how the changes will impact your business.
Contact us by completing our secure contact form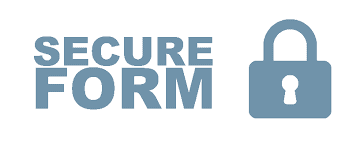 Alternatively call us direct on 01243-607357, or email [email protected]