Since March 2020, many employers have had to accept employees working from home rather than attending the workplace during the coronavirus (COVID-19) pandemic. There was strong government guidance across the UK that employees should work at home whenever this was possible. It was clear from the guidance that this was not limited to cases in which working from home was just as efficient or effective as coming into a specific workplace. Employers were expected to allow employees to work at home even when that involved a cost to the business in terms of lost productivity or a lower quality of work.
The working from home guidance is currently not in place in England, although it remains to some extent in Northern Ireland, Scotland and Wales. Social distancing rules have been relaxed at different rates in different parts of the UK. As the position can change quickly, employers should ensure that they are aware of the latest guidance for their location. Where a return to pre-pandemic working patterns is possible, employers still need to take action to manage the risk of coronavirus in the workplace.
Although returning to the workplace may be an option, it is clear that not all employers want to return to what was once normal. They may see advantages in having a significant number of employees working from home at least for some of the time. This guide focuses on how to handle the situation where employees want to continue to work remotely, but the employer is keen for them to return to the workplace, either for their full hours or under a hybrid working model.
The Contractual Position
The starting point for an employer is to understand what the employee's contract says about the place of work. This is something that should be covered in the written statement of terms and conditions. Typically, there will be a clause setting out the employee's "usual place of work". For example, it may specify the address of the employer's premises or could refer to their premises in general and give a geographical location.
Except where homeworking or flexibility for the employee to decide where they work has already been specifically agreed, the contract will usually be clear that the employer is entitled to ask employees to perform their duties at a specific location. The fact that for a prolonged period during the pandemic the employer has allowed or required, the employee to work from home will not change that.
A temporary working-from-home arrangement that resulted from government guidance or legal restrictions will not have changed the contractual position. Once the guidance is withdrawn, the employer can again require employees to attend the workplace. In most circumstances, that will be a reasonable instruction that the employee is contractually required to obey.
Implement health and safety measures
An employer is obliged under the Health and Safety at Work etc Act 1974 to provide a safe place and a safe system of work. An instruction to work at the employer's premises will not be reasonable if the workplace is not safe. There are also specific legal rights for employees not to be dismissed or subjected to a detriment for taking action that is reasonable to protect themselves "in circumstances of danger" that they reasonably consider to be "serious and imminent". This can certainly include refusing to return to a workplace that is rendered unsafe by the risk of coronavirus.
Of course, there will always be a background risk of catching some infection from colleagues at work and this does not mean that the workplace is unsafe. An employee is unlikely to be able to establish that they reasonably believed that they were in serious and imminent danger of infection if the employer has taken all reasonable steps to comply with the government guidance that is currently in place.
Provided that the employer has taken appropriate measures recommended for the kind of premises it operates, health and safety concerns should not prevent it from lawfully requiring employees to return to the workplace in accordance with their contracts.

Adapted from an article By Darren Newman
If you're looking for advice and support on this subject. Contact us by completing our secure contact form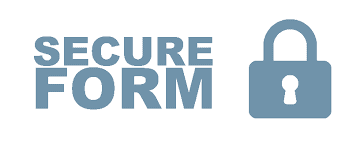 Alternatively call us direct on 01243 607357, or email [email protected]