We have been through unprecedented times recently. This may well have caused undue stress for employees.
Are you aware of the signs and how can you help to support your employees?
Our HR Director is a qualified mental health first aider. You may ask What is Mental health first aid?

Mental Health First Aid is:
🔘spotting the signs and symptoms of common mental health
issues.
🔘providing non-judgemental support and reassurance.
🔘guiding a person to seek professional support.
What action should I take?
Organisations should consider:
🔘ensuring that their health and safety risk assessments consider
not just physical health and risks, but also mental health and
risks.
🔘managing and mitigating the risks of harm in the workplace and
having ways to support people with mental health issues.
🔘treating mental health in a similar way to physical health. For
example, by having as many first aiders for mental health as for
physical health.
Your workplace may want to:
🔘have access to a qualified Mental Health First Aiders. This
includes adequate mental health first aid cover for periods of
absence or multiple workplace sites.
🔘encourage all employees to maintain a healthy workplace
through mental health awareness training or resources
ensure that HR policies and practices recognise the needs of
those with mental health conditions.
🔘Have a clear and well – communicated mental health wellbeing
policy. Our research suggests 80% of employees were not sure if their company had a mental health wellbeing policy. An organisation may open itself to a claim for compensation by failing to respond appropriately to an employee with a mental health issue.
We can carry out an HR audit to ensure your policies contain a suitable mental health wellbeing policy. And give guidance and assistance as required to individuals or groups within your organiation.
Helen Price-Evans is an NLP Master Practitioner and a certified Mental Health First Aider at Starfish People.
Contact us in confidence by completing our secure contact form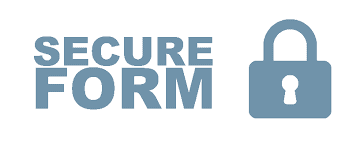 Alternatively, call us direct on 01243-607357 or email [email protected]