Introduction
The UK Government, and the Governments of Scotland, Wales and Northern Ireland have taken steps to lift the original coronavirus (COVID-19) lockdown measures, although a rise in the number of coronavirus cases has seen the introduction of further restrictions and local lockdowns.
While the message from the UK Government is once again that employees should work from home where possible, many workplaces are able to open.
The lockdown will have affected employers in different ways. Many will have continued to operate in the workplace, while others will have moved their employees to homeworking, placed staff on furlough or implemented a combination of these measures. The changing restrictions will present different issues for employers in different sectors. This guide looks at steps that employers can consider when reopening the workplace, but employers must ensure that the steps they take are appropriate for their individual workplaces.
Coronavirus restrictions are governed by different rules in the different nations of the UK, as public health is a devolved matter. Employers should ensure that they consult the guidance that applies to the particular locations of their workplaces, alongside the guidance published by the UK Government. Employers must also ensure that they comply with any local lockdowns.
Should employees be required to return to work?
On 22 September 2020, the UK Government announced a return to the position that, if employees can work from home, they should do so. However, workplaces are not being required to close to the extent that was seen in the initial lockdown in the early stages of the crisis. While the announcement applies to employers in England, a similar approach has been taken in Northern Ireland, Scotland and Wales. Where employers do ask employees to attend the workplace, they should follow government guidance applicable to their location and sector, but they should also ensure that they carry out their own assessments of the risks in their workplaces and ask employees to return to work only once they have taken the necessary steps to protect employees' health and safety.
When making decisions about the return to work, employers should recognise that blanket rules that do not take employees' individual circumstances into account are unlikely to be appropriate or effective. Some employees may be keen to return to work if they have been feeling particularly isolated during the lockdown. Others may have reasons for wanting or needing to stay at home. Employers should keep in mind the duty of mutual trust and confidence, as well as the duty not to discriminate against employees; while it may be difficult to accommodate the wishes of all employees, the employer should aim to act in a way that is fair and reasonable.
Bringing employees off furlough
The Coronavirus Job Retention Scheme will continue to operate until the end of October 2020. From July, employees have been able to return to work on a part-time basis under a flexible furlough arrangement. Funding available to employers under the scheme has reduced from August onwards.
From 1 November 2020, the Coronavirus Job Retention Scheme will be replaced by the Job Support Scheme. Where businesses are allowed to open, the scheme will provide a contribution to employees' wages where they work reduced hours. In addition, the scheme will provide funding for a proportion of employees' wages where a business is required to close under local or national coronavirus restrictions.
As the Coronavirus Job Retention Scheme ends, employers that have furloughed employees should consider their options for bringing them back to work and/or making use of the Job Support Scheme. If an employer is not in a financial position to pay all employees in full, as it recovers from the effects of the lockdown, it may consider bringing employees back on reduced hours. Employers may also decide that it is necessary to bring employees back on reduced hours in order to put in place the necessary social distancing measures, for example by having only half the workforce at the workplace at one time. It may be necessary to move employees into different roles where the needs of the business have changed.
Employers will need to ensure that they do not breach employees' contracts in implementing any measures. Where the measure is not already allowed under the contract, the employer will need to obtain employees' agreement, either on an individual basis or through negotiation with the union if the terms are covered by a collective agreement.
To bring an employee off furlough, the employer should give them notice that they are required to return to work. If no notice period was specified by the employer when the period of furlough was agreed, the employer should give employees notice that is reasonable in the circumstances.
In some circumstances, the employer may need to consider making redundancies. The duty to consult with employees, including collective redundancy consultation where applicable, still applies when making furloughed employees redundant.
Health and safety in the workplace
Ensure that workers and visitors who feel unwell stay at home and do not attend the premises.
Increase the frequency of handwashing and surface cleaning.
Make every reasonable effort to ensure that their employees can work safely, either from home or within the workplace if the COVID-19 secure guidelines are followed closely and every reasonable effort is made to comply with the social distancing guidelines set out by the Government (keeping people 2m apart, or 1m with risk mitigation where 2m is not viable).
Where the social distancing guidelines cannot be followed in full, in relation to a particular activity, consider whether that activity needs to continue for the business to operate and, if it does, take all the mitigating actions possible to reduce the risk of transmission between staff.
Further mitigating actions include:
keeping the activity time involved as short as possible;
using screens or barriers to separate people from each other;
using back-to-back or side-to-side working (rather than face-to-face) whenever possible; and
reducing the number of people each person has contact with by using "fixed teams or partnering" (so each person works with only a few others).
Take steps to avoid people needing to unduly raise their voices to each other.
If people must work face-to-face for a sustained period with more than a small group of fixed partners, assess whether the activity can safely go ahead – no one is obliged to work in an unsafe work environment.
In the risk assessment, have particular regard to whether the people doing the work are especially vulnerable to COVID-19.
Central to the Working safely during coronavirus guides is the need for employers to carry out their own risk assessments and put control measures in place, based on factors specific to their workplaces and employees, using the government guidance to inform their decisions.
Employers have a duty to do everything reasonably practicable to ensure the health, safety and welfare of their employees at work. This includes maintaining safe systems of work and safe workplaces and working environments. Compliance with measures suggested in the government guidance may not be enough for employers to meet their obligations under health and safety legislation if they have not assessed the risks in their own workplaces and put appropriate control measures in place.
The duty under health and safety legislation for employers to consult employees on measures that affect their health and safety applies to measures put in place to prevent coronavirus infection. Employers must consult with existing union health and safety representatives or representatives elected by employees where there is no union. They can consult directly with employees if there are no existing representatives. The "Working safely during coronavirus" guidance emphasises the importance of involving employees in decisions about implementing a safe system of work.
The guidance states that employers must share the results of the risk assessment with their employees. It states that the Government expects employers to publish the results of their risk assessment on their website if they have more than 50 workers, and recommends that all employers do this, regardless of size.
The "Working safely during coronavirus" guidance includes a Staying COVID-19 Secure in 2020 notice, which it says employers should display in the workplace to show that they have complied with the guidance.
Social distancing
Working safely during coronavirus guides include suggestions for measures that employers could put in place to enable compliance with the social distancing guidelines. The full lists of suggestions are not repeated here; employers should consult the guides relevant to their workplaces. The measures include, for example:
staggering arrival and departure times at work to reduce crowding;
reducing maximum occupancy for lifts, providing hand sanitiser for the operation of lifts, and encouraging use of stairs wherever possible;
holding meetings outdoors or in well-ventilated rooms whenever possible; and
only where it is not possible to move workstations further apart, using screens to separate people from each other.
Cohorting
One of the mitigating actions set out in the Working safely during coronavirus guidance is to reduce the number of people each person has contact with by using "fixed teams or partnering".
Where a shift system is already in place, the groups of workers on each shift should be fixed. Where employees do not usually work on shift patterns, the employer could consider introducing fixed teams or "cohorting", for example by splitting staff into teams to attend the workplace on alternate days, or staggering processes so that not all teams are on the premises at the same time. This would make it easier to maintain social distancing as well as minimising the number of people that each individual potentially has contact with.
Personal protective equipment (PPE)
It is important to recognise the distinction between face masks that are a type of personal protective equipment (PPE) and face coverings of other types. For most workplaces, the Working safely during coronavirus guidance does not recommend the use of PPE in addition to what would normally be used in the particular workplace. It states that coronavirus "needs to be managed through social distancing, hygiene and fixed teams or partnering, not through the use of PPE". It emphasises that PPE face masks should be reserved for clinical settings, such as hospitals, and some roles for which Public Health England has advised the use of PPE, such as first responders.
Employers should base their decisions on the use of PPE on their own risk assessments, while being guided by the relevant government advice.
Face coverings
In some circumstances, employers may want to encourage their employees to use face coverings that are not PPE face masks. The use of face coverings is compulsory in some locations, such as on public transport and some indoor premises.
The Working safely during coronavirus guidance highlights that face coverings should not be used in place of other measures such as distancing and increased hygiene measures. It states that the Government would "not expect to see employers relying on face coverings as risk management for the purpose of their health and safety assessments". It includes advice that employers can provide to employees on how to use face coverings safely, for example by thoroughly washing hands before putting them on and taking them off.
Employers can direct employees to government guidance on How to make and wear a cloth face covering.
Travelling to and from work
Employers will need to consider how employees will travel to and from work. Government guidance is to avoid the use of public transport, particularly during peak time. If an employee has no alternative to using public transport to get to work, the employer should consider ways of allowing the employee to avoid the busiest times. The UK Government's COVID-19 recovery strategy states that "employers should consider staggering working hours and expanding bicycle storage facilities, changing facilities and car parking".
The employer could refer employees to the Government's Coronavirus (COVID-19): safer travel guidance for passengers, which includes guidance on the use of public transport.
Mental health and wellbeing
In addition to protecting employees' physical health by preventing infection, employers must take into account the effect of the lockdown and ongoing crisis on employees' mental health. Some employees may have found lockdown very challenging, for example, they may have had to cope with illness or bereavement while being separated from their usual support networks.
Where organisations put in place wellbeing programmes for employees during the lockdown, with access to webinars or remote mindfulness sessions, for example, they should consider how to adapt and continue these when employees are back at work, as many will still benefit from the support. Similarly, employees could be encouraged to keep up any virtual social activities that their teams had arranged during lockdown, in recognition that opportunities for social interaction in the workplace will remain limited.
Line managers should be encouraged to meet with employees individually (while maintaining social distancing measures) and discuss any support they may need. Some line managers will be better than others at this and HR should be prepared to provide them with support and guidance where necessary.
Where the employer offers access to an employee assistance programme (EAP), it should draw this to all employees' attention and explain what services are available and how employees can access them. If there are mental health first-aiders among staff, employees should be reminded of their role and how to contact them.
Communication
Employers will need a plan for how to communicate to all employees about the new measures and processes in place to protect employees at work. The employer's usual methods of communicating with the workforce will not be appropriate if they involve getting staff together in large groups. The employer will need to find a way of getting the message out to all staff and answering their questions. Employees should be provided with as much information as possible before they arrive for their first day back at work. It may be helpful to create a policy, setting out the new measures and processes that staff must follow.
It will be important that all line managers are fully briefed and able to answer employees' questions about returning to work and the new measures in place to protect their safety.
Where employees have been absent from the workplace for a considerable length of time, it may be necessary to provide reminders or retraining on areas not related to coronavirus control, such as safe working with machinery and fire procedures.
Whatever measures are put in place, there must be a clear allocation of responsibility among management for implementing them, ensuring they are complied with and monitoring their effectiveness. Employee health and safety representatives should be involved in this process.

Employees who are vulnerable from coronavirus
Employers should be particularly cautious about the timing of a return to the workplace for an employee who is vulnerable because of a health condition or pregnancy, or because they are over the age of 70.
There is also evidence that other groups have a disproportionate risk from coronavirus, including people from some black, Asian and minority ethnic groups and people with a high body mass index. The Working safely during coronavirus guidance states that employers should take these factors into account when carrying out their risk assessments.
People who are at very high risk of severe illness from coronavirus because of certain underlying health conditions are referred to as being clinically extremely vulnerable. These people would have received notification from the NHS that they are in this group and would have been advised to "shield".
The advice for clinically extremely vulnerable people to shield was "paused" from 1 August 2020 (16 August 2020 in Wales). People previously advised to shield are advised to work from home if possible, but that they can go to work if homeworking is not possible, as long as their workplace is "COVID-19 secure". Following the introduction of local COVID alert levels, some individuals may be advised to follow formal shielding advice again.
The "Working safely" guidance states that if clinically extremely vulnerable people cannot work from home, they "should be offered the option of the safest available on-site roles". It is possible that employees could be advised to shield again if there is an increase in coronavirus transmission rates in their area. Employers who have clinically extremely vulnerable employees should ensure that they are aware of the most up-to-date guidance.
People with certain other underlying health conditions (but who do not fall within the categories of people who have been advised to shield), along with those who are pregnant or aged over 70, are referred to in government guidance as clinically vulnerable. They are advised to be particularly careful about following social distancing guidelines. Employers must ensure that they continue to comply with their duties towards these employees, as well as those who are clinically extremely vulnerable, particularly in relation to health and safety and protection from discrimination. They should consult the individual employees and discuss the options with them, before reaching any decision about them returning to work.
An employee who is in either group due to an underlying health condition is likely to be a disabled person under the Equality Act 2010. Their employer must ensure that it does not discriminate against them because of something arising from their disability, ie the need for them to shield or adopt strict social distancing measures, and must consider what reasonable adjustments should be put in place for them. It may be appropriate for the employer to consult occupational health for guidance on avoiding risks for these employees.
Where a vulnerable employee is not able to do their own job from home, but could work from home in an alternative role, it is likely to be a reasonable adjustment to allow them to do so.
If the employee has been furloughed, the employer may decide to keep them on furlough when other employees have returned to work. Employers will need to consider the options for employees in this situation when the Coronavirus Job Retention Scheme closes at the end of October 2020. They should take steps to enable them to work from home where possible.
Depending on the circumstances, requiring an employee who is particularly vulnerable from coronavirus to return to the workplace, or starting disciplinary action if they refuse to return, could open an employer to the risk of a number of different claims, including discrimination arising from their disability.
The employer must take risks from coronavirus into account when carrying out risk assessments for pregnant employees. It may be necessary for the employer to suspend a pregnant employee on full pay if it is not possible to control the risks. See What obligations does an employer have to pregnant employees during the coronavirus crisis?.
Employees with childcare responsibilities
As schools and childcare facilities have generally reopened, childcare disruption arising from the coronavirus crisis is less likely to be an issue for employees. However, there may still be some circumstances where childcare responsibilities prevent employees from attending work, for example where their child or someone looking after them is required to self-isolate. If the employee has been furloughed, the employer may decide to keep them on furlough when other employees have returned to work. If an employee with childcare responsibilities is not furloughed, the employer should explore alternative options for them. For example, the employee could take a period of unpaid leave (employees with at least one year's service are entitled to up to 18 weeks' unpaid ordinary parental leave for each child under the age of 18) or the employee could use accrued annual leave. Depending on the employer's financial circumstances and the number of employees affected, it may be in a position to pay employees either in full or at a reduced rate.
There is a potential risk of indirect discrimination where female employees receive less than full pay because they are not able to work due to childcare responsibilities. However, depending on the circumstances and the other options available to the employer, it may be possible for it to justify this objectively.
An employer that takes disciplinary action against an employee for not attending work, where childcare responsibilities prevent this, would be exposed to the risk of a number of claims, including indirect discrimination, particularly in relation to female employees.
How to respond if an employee refuses to come to work
Some employees will be nervous about coming out of isolation and increasing their risk of contracting coronavirus as the lockdown is eased. If an employee refuses to return to work, the employer should take into account their reasons and consider if there is any way the employee's concerns can be managed (see above for information on clinically vulnerable employees and those with childcare responsibilities).
The employer should be particularly careful in how it responds to an employee who claims that the employer has not put in place sufficient measures to ensure the safety of staff. The employer should take any specific complaints seriously and document its response. Employees have a right not to be subjected to a detriment because they refuse to return to the workplace in dangerous circumstances that they reasonably believe are serious and imminent. To protect itself from such a claim, the employer should ensure that it not only puts in place the necessary measures to protect employees, but also communicates clearly to employees what those measures are and provides reassurance that the relevant government guidelines are being followed.
If the employer has given a reasonable instruction to an employee to return to work and the employee refuses, the employer could ask them to agree to a period of unpaid leave instead. The employer may be justified in withholding pay from an employee who refuses to return to work and does not agree to unpaid leave, depending on the specific circumstances. The employer could still face the risk of a number of claims, including constructive unfair dismissal and discrimination. However, withholding pay from the employee may present less of a risk than the alternative of taking disciplinary action leading to dismissal, if they refuse to return to work.
HR and line managers will need to be prepared to deal with grievances from employees who are unhappy about how the lockdown, or the return to work, has been handled. Particularly where not all employees have been treated the same, for example, some may have been furloughed, others may have been working from home and others may have been required to continue working at the workplace.
Employers will have had to make decisions quickly and without previous experience to go by, and some employees may feel they have been treated unfairly. Employers could consider having a specific structure or team to deal with these grievances and ensure that they are managed consistently, sensitively and in a timely way. It will help where the employer has clearly documented its decision-making. When explaining the reasons for a difference in treatment between employees, the employer will need to balance maintaining confidentiality in respect of individual employees' circumstances and being honest and transparent about why decisions were made.
Testing and health monitoring
The extent to which the Government will provide for testing of the wider population as the lockdown is eased is not yet known. The Government publishes guidance on who is currently eligible to be tested. Some employers may consider introducing their own testing programmes for their workforce, or health monitoring measures such as monitoring employees' temperatures. Employers should be aware that temperature testing is not a reliable way of identifying infection, as some people are asymptomatic when carrying the virus.
Introducing any testing or health monitoring for employees raises issues relating to data protection and employee privacy. Information about employees' health, including whether or not they have tested positive for coronavirus, or have particular symptoms, is special category data under the General Data Protection Regulation (2016/679 EU) (GDPR). Employers must comply with their GDPR obligations relating to the processing of such data.
Employers that are considering testing or health monitoring should carry out a data protection impact assessment and ensure that they can justify the interference with employees' privacy. They must be able to identify a legal basis for processing employees' health data in this way and put in place appropriate safeguards to minimise the data protection risks, such as minimising the number of people who have access to the data and ensuring that it is kept for no longer than necessary. The Information Commissioner's Office (ICO) has published guidance for employers on workplace testing, which states that employers can rely on their health and safety duties as a ground for processing special category data in these circumstances. If the employer's privacy notice for employees does not cover such testing or monitoring, the employer should provide them with a new notice that does, although the guidance from the ICO states that it recognises that "in this exceptional time" it may not be possible for the employer to provide employees with detailed information before the testing begins.
It is essential that any testing for coronavirus is carried out professionally and that there are robust procedures in place to ensure accuracy and to maintain security of the data. The employer may consider using a professional third-party organisation, or, if it has the expertise, its own occupational health provider.
If an employee does not agree to take a test, they cannot be forced to do so. In certain circumstances, it may be open to employers to take disciplinary action against an employee who refuses a test, but this would depend on factors such as the nature of the employee's work and any evidence on the necessity of testing in the particular environment.
Employers should strongly encourage employees to monitor their own health and to inform their line manager as soon as they have symptoms such as a temperature or a cough. A reporting procedure should be put in place so that line managers know how to respond if an employee does report symptoms. The employer should ensure that all employees are aware that they must not come to work if they, or someone in their household has symptoms. They should be instructed to follow the guidance on self-isolation and testing.
Employees in England have a duty to inform their employer if they have been instructed to self-isolate because they have tested positive for coronavirus, or because they have been in close contact with someone who has tested positive. It is an offence for the employer knowingly to allow them to attend the workplace during the isolation period.
Reputational issues
Organisations need to be aware of the impact of decisions they make about easing the lockdown on their brand and reputation, both externally and among employees. If employees are being asked to work in conditions that they consider dangerous, particularly where government guidance is not being followed, the organisation could suffer considerable reputational damage.
Conversely, there may be an opportunity to capitalise on any positive impact they have made, for example if the organisation was able to pay furloughed employees 100% of their wages, or if it took innovative steps to be a part of the local or national response to the crisis.
Contingency planning
HR has been required to respond to the coronavirus crisis quickly and often without established procedures in place to guide them. It is important that contingency plans are put in place to follow in the event that there is another peak in coronavirus cases, and a further period of lockdown.
Where employees were temporarily working from home during the lockdown, the employer should plan for equipment that was provided to be returned at the appropriate time. It may decide that employees should keep hold of equipment temporarily, in case they need to work from home again in the event of a further period of lockdown.
HR should review its response to the initial lockdown and identify lessons learned, whether positive or negative. In the longer term, the employer should consider whether new employment contracts should be drafted to include provisions that could assist its response to a similar crisis in the future, for example allowing for a period of furlough, or lay off, without pay or on reduced pay.
Adapted from an article by Susie Munro
If you're looking for advice on any of these subjects and want to know how the changes will impact your business.
Contact us by completing our secure contact form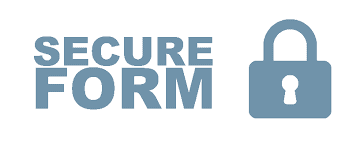 Alternatively call us direct on 01243-607357, or email [email protected]